Kelsea Ballerini Brought The 'Love' With Her Performance At The ACM Awards
Kelsea Ballerini performed a love song about hating love songs at the 2018 ACM Awards in Las Vegas and guess what... we LOVED it!
Kelsea performed her latest single "I Hate Love Songs" at this year's ACM Awards and kicked off her set by coming down from the top of the arena in a pink "light-up heart" wearing a gorgeous white ballgown/prom dress. With lyrics like, "I hate Shakespeare and Gosling and cakes with white frosting" her song was bold, fun and full of love, just like the attitude she brought to her performance at the MGM Grand Garden Arena.
Kelsea even managed to pull off a quick wardrobe change halfway through her performance. From a white ballgown... she quickly changed into jeans, sneakers, and a simple white tank top as the camera panned away and back to her in just seconds.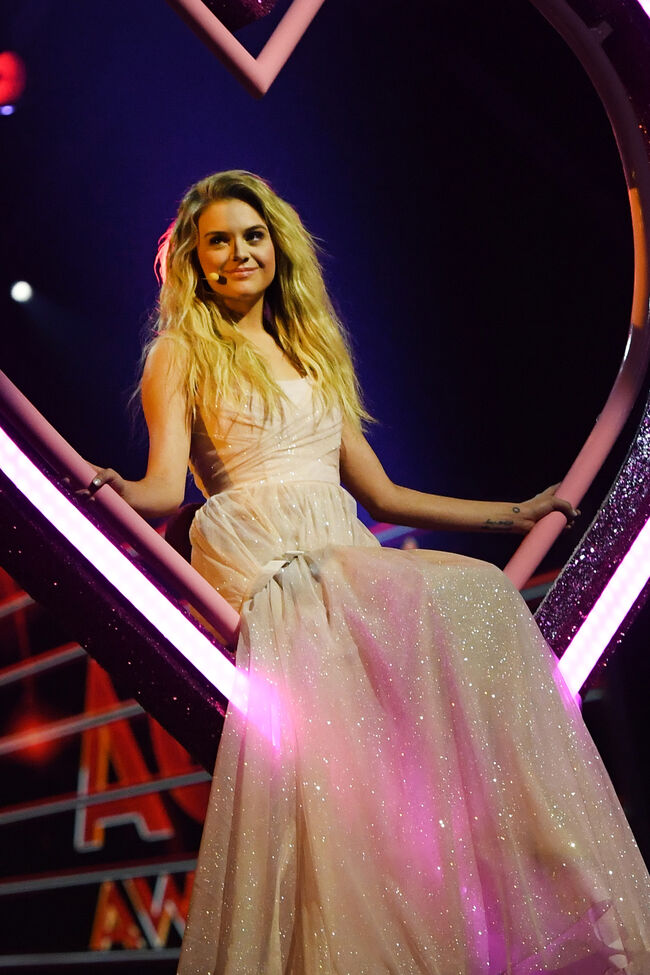 At the end of her performance, Kelsea had one last trick up her sleeve... red hearts falling from the top of the MGM Grand Garden Arena. Kelsea finally closed out her performance with a quick nod to the award show by saying: "I hate love songs, but ACMs I love you."
After watching this fun performance, it's no surprise that Kelsea Ballerini was nominated for two awards at this year's ACM Awards including Female Vocalist of the Year and Video of the Year.