1. Really sad news, Demi Lovato has been hospitalized for a heroin overdose.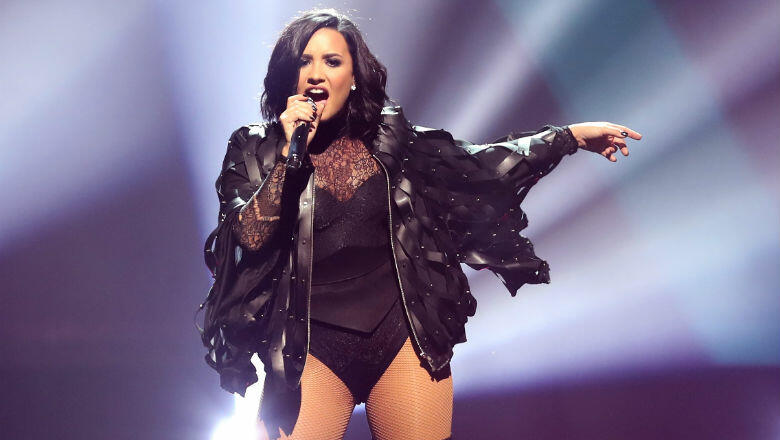 TMZ reported on Tuesday (July 24).
According to law enforcement sources, the pop star was transported from a home in the Hollywood Hills just before noon on Tuesday and is currently being treated. At time of press, her condition is unknown. As all of her fans know, Lovato has fought substance abuse for several years. In late June, the singer admitted that she relapsed on her six-year sobriety streak on her new song, "Sober."
Praying for a quick recovery for Demi.
2. Florida Georgia Line has become the first country act to appear on the Billboard Hot Country Songs chart for 90 weeks!! HOLY COW!!!
They have now beat out George Strait, who previously held the record with 84 weeks on the chart.
Congrats FGL!
3. MGM Resorts International is suing the survivors and families of the Las Vegas concert massacre last October...
They're suing them –ALL of them – and they number more than one-thousand.
"To hear that MGM was suing my family, it forces me to relive all the pain and suffering all over again," said Wayne Meyer, whose son Austin was one of the 58 murdered. "I somehow feel like I'm back to square one. I'm disgusted ... I've already lost my son and now they want to sue me. They want to take what little I have left and that makes me mad. It's really hard. I think about my son every day."
So what gives? The company isn't looking for money but instead is asking the courts to protect them from the survivors and victims from filing suit. And get this – they may have a federal law on their side – the Support Anti-Terrorism by Fostering Technologies Act, or SAFETY Act. It could shield the hotel and concert venue owner from liability.
All around a terrible situation...